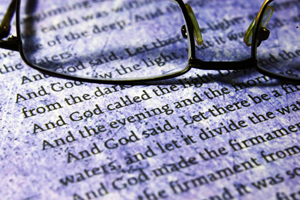 Four translators employed with Wycliffe Associates were recently murdered by militants in an unnamed location of the Middle East. According to the organization's representative, the raid took place at the translators' office. Two of the translators were shot and killed. The other two workers were able to protect the life of the lead translator by laying on top of him during the attack. They themselves had succumbed to fatal injuries while deflecting bludgeoning blows from the attackers' spent guns.
The militants responsible for the attack also destroyed items used for translating, including print-on-demand equipment, books and translation materials. However, the Wycliffe Associates spokesperson reports that the militants did not destroy the computer hard drives containing the translation work for eight language projects. Members of the organization are now planning to transfer the office from its present site in the Middle East to another undisclosed location.
Ask the Lord to mend the wounded hearts and physical injuries of the surviving translation team members, and to bring greatly needed comfort to loved ones who are now grieving over the sudden loss of the slain workers. Pray for Him to strengthen and equip the other translators as they rise to the challenge of continuing with the eight language projects so that this tragedy will in no way restrict the Gospel from going forth throughout the Middle East. Also remember the perpetrators of this crime, praying that their eyes be opened to the truth, as well as the seriousness of what they have done, so they will experience sincere repentance, forgiveness of sin and, ultimately, eternal salvation.