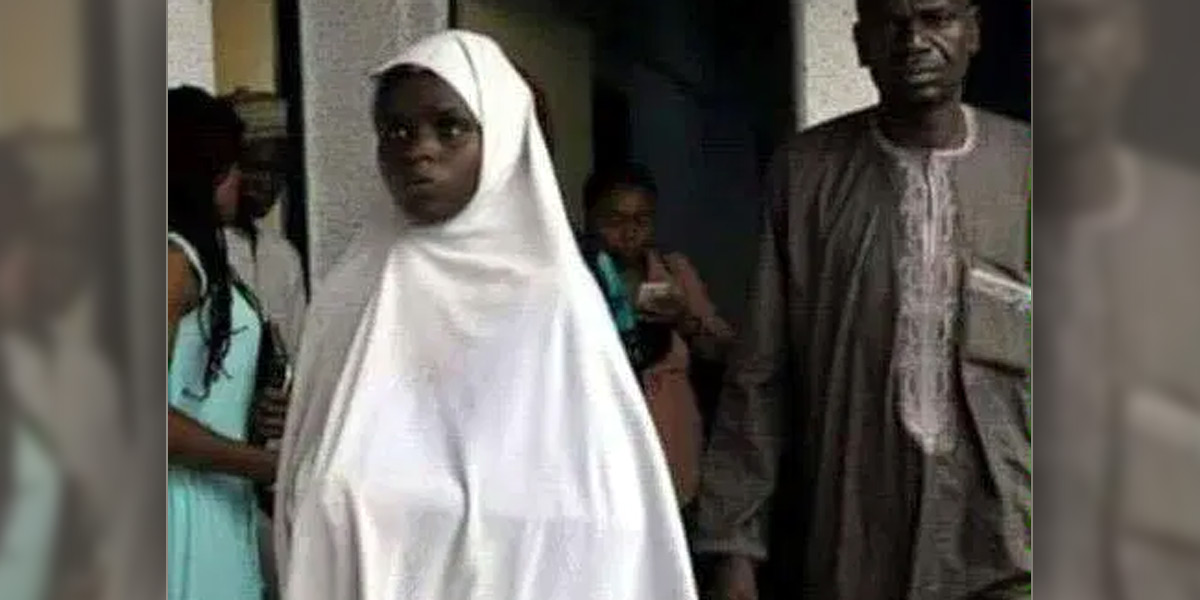 On August 12th, 2015, a 13-year-old girl named Ese Rita Oruru was kidnapped from her home in Bayelsa State of southern Nigeria. After being taken to the northern state of Kano, she was raped, forcibly converted to Islam, and married to her kidnapper.
From the beginning, it was known that the kidnapper was Yunusa Dahiru, nicknamed "Yellow." The parents repeatedly appealed for her release, but were unsuccessful, in part because the Emir of Kanu was connected to the forced conversion and marriage, which took place in his palace.
Ese was finally rescued by Kano State Police on February 29th, 2016. Upon her rescue, they discovered that the young teen was five months pregnant. Her abductor, Yunusa Dahiru, was arraigned at the time on five counts, including abduction, child trafficking and sexual exploitation. After much delay, a court decision finally took place more than four years later. On May 21st, the federal court found her kidnapper guilty of four of the five charges and sentenced him to a total of 26 years in prison.
We praise God that justice has finally been served in this legal case after the long delay. Pray for this young teenaged mother, Ese, as she raises her precious child with the help and provision of the Lord, despite the circumstances resulting in her pregnancy. Pray that the lives of both this mother and child will serve as testimonies to others of the love, grace and healing that only Christ can provide in the midst of what would otherwise be an overwhelming situation (Romans 8:28).