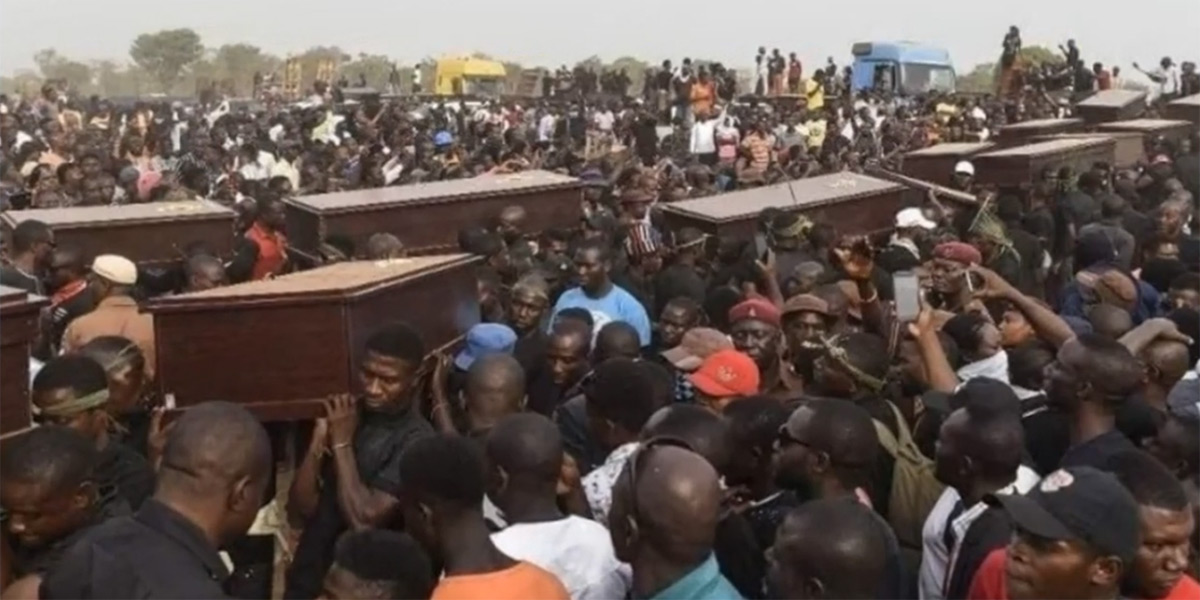 For several years, suffering has been a way of life for Christians in Nigeria. In 2010, the International Criminal Court (ICC) opened a preliminary examination into this troubling situation which was formerly caused by the violence of Boko Haram militants. Thousands of lives have been lost throughout the years that followed, along with the destruction of numerous homes and churches, and the abduction of hundreds of innocent victims -- including teen Leah Sharibu who was taken captive in February 2018 and is still missing to date.
As horrific as the crimes perpetrated by Boko Haram have been, this terrorist group has been eclipsed in recent years by Fulani militia groups. While the exact death toll is unknown, Christian leaders claim that over 6,000 believers have been maimed or killed -- many of them vulnerable children, women and the aged. Open Doors refers to the attacks as a "religious cleansing"; in other words, an attempt to eradicate Christianity from the region. Others refer to it as genocide.
On June 15th, the United Kingdom's All-Party Parliamentary Group for International Freedom of Religion or Belief released a report titled, Nigeria: Unfolding Genocide? The document outlines the fact that thousands of innocent lives have been lost and multiple homes destroyed, concerns that have prompted the organization to call on the involvement of the international community. This call includes providing humanitarian assistance for those who are suffering, a response from the international community, and proactive action taken by the Nigerian government. To view the report, click here. British representatives have also taken their concerns to the ICC earlier this year, asking for further investigation.
The response of the Nigerian government to allegations referencing its passivity over the horrendous atrocities committed by the country's militants has been dismissive. President Muhammadu Buhari's spokesperson refers to a "misleading campaign" with "false allegations of persecution of Christians." Such an apathetic response leads to another concern, questioning potential bias on the part of the president, the son of a Fulani chief. For more information on the persecution of Christians in Nigeria, go to our country report.
Intercede for Nigeria's Christians who are facing these ongoing campaigns of violence from various opposing sources. Pray that the government will act responsibly on behalf of these innocent victims by making efforts to halt the alarming number of casualties, rampages of destruction, and the resulting grief and suffering. May action from the international community serve as an impetus to bring about positive change and, therefore, a brighter future for all Nigerians.