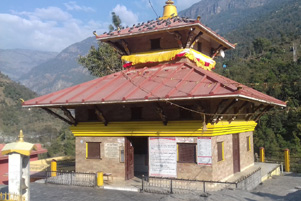 A video leaked to social media has forced a pastor into hiding. Sukdev Giri, pastor of Trinity Fellowship church has received death threats from Hindu militants. Family and friends have also faced threatening phone calls.
In March, Pastor Sukdev spoke at the International Christian Media Workers Summit. In his presentation, he shared about his journey to Christ and discussed the various belief systems in Nepal. While the interview was recorded to video, access was restricted due to its sensitive nature. However, one unidentified woman reposted the video to YouTube on August 11th, leading to a flood of hostile comments. The video received over 750,000 views before it was removed.
As threats increased, his family felt it would be unsafe for him to return to his hometown. Consequently, Pastor Sukdev has been travelling in various areas of Nepal. After consulting with other church leaders, he felt it would not be advisable to file a police report at this time.
While Nepalese law forbids discrimination on the grounds of religion, it is "only on paper," according to lawyer Ganesh Sreshta. Laws that criminalize conversions and place restrictions on Christian activities have created increasing difficulties for Nepal's Christian community. For more information on persecution in this country, go to our Nepal Country Report.
Remember Pastor Sukdev, as well as his threatened family and friends, during this challenging time. Pray that the anger and hostility expressed against them will dissipate, allowing these Christians to resume living in safety and peace within their home community. May God's light penetrate the spiritual darkness of those opposing the Gospel message, so they will see the truth behind the words the pastor has shared in the video and come to a point of repentance and salvation.