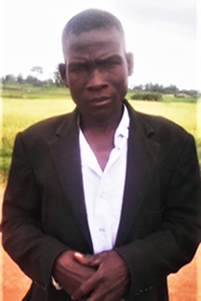 While out on an errand for his grandmother on October 25th, 12-year-old Emmanuel Nyaiti encountered four men from his village. Knowing he was a Christian, the men tried to convince the boy that he should convert to Islam.
When Emmanuel refused, one of the men named Ali Lukuman slapped him. After the child started screaming, the men attempted to strangle him. There are also indications that he was given chloroform. By the time searching neighbours located him, the assailants had fled and the boy was found unconscious.
This incident is not the first encounter between the perpetrator and the victim's Christian family. Emmanuel's father, Kauta Yokosofat had previously received text messages, as well as face-to-face confrontations. Kauta was repeatedly told he must become a Muslim or leave the village.
This latest incident has been reported to the police who are investigating. At last report, the attackers had not been found.
Praise God that the location of the abducted boy had been discovered before it was too late, and that he miraculously survived the strangulation. Continue to remember Emmanuel as he recovers both physically and emotionally from the trauma. Pray for his family's safety, and that the Lord will give them wisdom and guidance as they navigate how to best deal with this hostile situation.