Current Ministry Project
In collaboration with well-proven ministry partners, VOMC's "tentmaker" project is strengthening the witness of the local church by equipping evangelists with the means to build sustainability through the development of small businesses.
Project Fund: Relief and Development
Country Information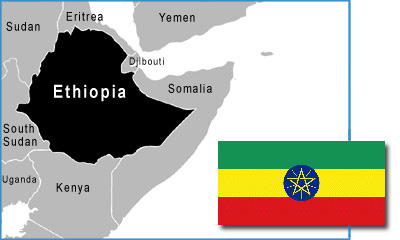 Designation
Persecuted
Population
110,871,031 (July 2021 est.)
Ethnicity (%)
Oromo (35.8), Amara (24.1), Somali (7.2), Tigray (5.7), Sidama (4.1), Gamo-Goffa-Dawuro (2.8), Gurage (2.8), Welaita (2.3), Afar (2.2), Other (13)
Religion (%)
Ethiopian Orthodox (43.8), Muslim (31.3), Protestant (22.8), Catholic (0.7), traditional (.6), other (0.8)
Leader
President Sahle-Work Zewde (2018)

Government type
Federal parliamentary republic
Legal system
Civil law system
Source: CIA World Factbook
Pray for Ethiopia
Ask the Lord to direct Ethiopia's governmental leaders as they continue to work toward solutions to the ongoing religious tensions in the country. While this is taking place, pray that His people will not become weary in doing what is right. Rather, may they be further strengthened and encouraged to boldly proclaim the Gospel, overcoming hatred with the powerful love of Christ.
end