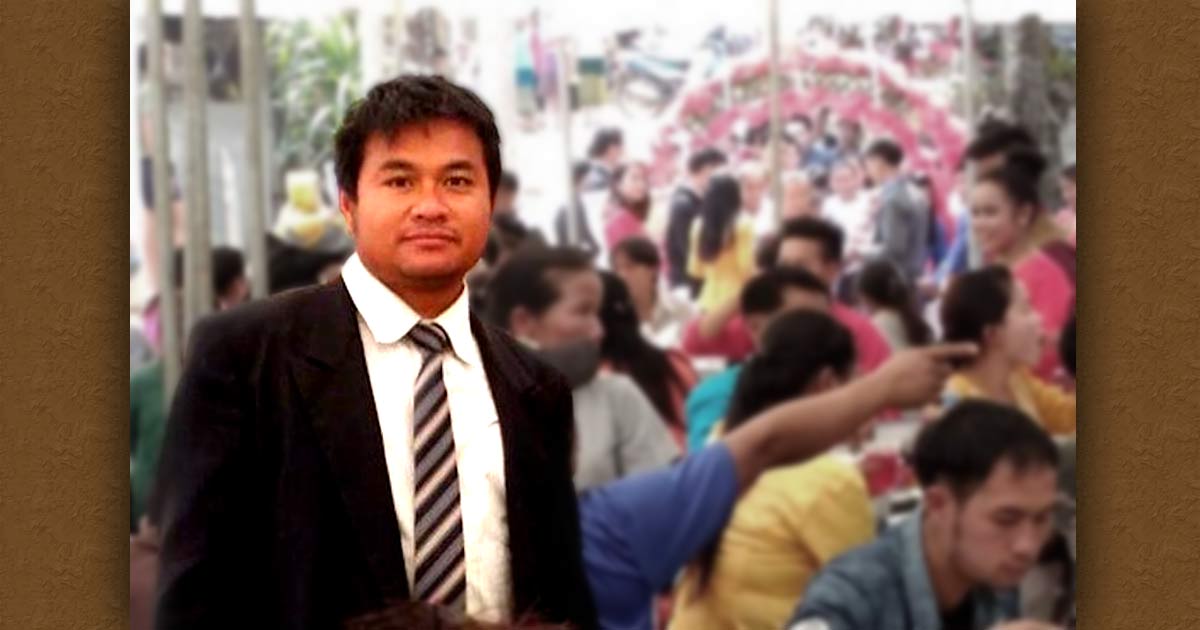 On March 15th, 2020, Pastor Sithong Theppavong was approached by authorities who demanded that he agree to no longer hold worship services at a small church in Savannakhet Province, Laos (see this report). When Pastor Sithong refused, he was arrested without charge. Earlier this spring, those familiar with his situation were concerned that he was no longer alive since there had been no news of his whereabouts. (To read this previously posted report, visit this page.)
More than a year after his original detention, Pastor Sithong finally stood trial for "creating disorder" by holding church services without permission. On April 6th, 2021, he was convicted and sentenced to one year's imprisonment. He was also given a fine of $522 CAD. However, since Pastor Sithong already spent more than a year in prison, it was determined during the recent hearing that his sentence has been fully served, resulting in his release.
In reference to the release, a Laotian Christian states: "We have prayed for Pastor Sithong for more than a year now. We're very excited that he's still alive.... He may have been sick and frail in prison, but now he'll be very happy to be able to serve God again."
Praise God that Pastor Sithong survived his time in prison, and that he has been freed and reunited with his family. Please pray for his complete healing, both physically and emotionally, as he now reintegrates into his community. Further, ask the Lord to provide him continued ministry opportunities and, in the process, equip and embolden this persevering pastor as he seeks to compassionately and effectively reach the people of Laos with the message of the Gospel.