Current Ministry Project
VOMC has come alongside project partners to offer an English camp as an opportunity for evangelism and outreach among youth and young adults. Camp participants are invited to embrace the Good News of the Gospel through the platform of the English Camps.
Project Fund: Equipping the Saints
Country Information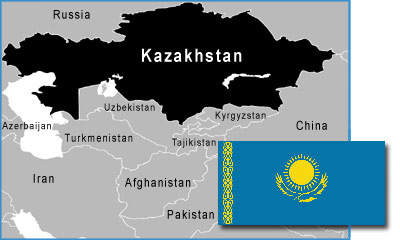 Population
19,245,793 (July 2021 est.)
Ethnicity (%)
Kazakh (Qazaq) (68), Russian (19.3), Uzbek (3.2), Ukrainian (1.5), Uighur (1.5), Tatar (1.1), German (1), Other (4.4)
Religion (%)
Muslim (70.2), Christian (26.2), Buddhist (0.1), Other (0.2), Atheist (2.8), Unspecified (0.5)
Leader
President Kassym-Jomart Tokayev (2019)
Government type
Presidential republic
Legal system the theory and practice of the Russian Federation
Civil law system influenced by Roman-Germanic law and b
Source: CIA World Factbook
Pray for Kazakhstan
Pray that authorities will cease their harassment of unregistered church communities. Until then, pray believers will effectively minister the gospel despite opposition.
Pray for endurance for those believers facing these challenges.
Pray for the adage "To be a Kazakh is to be a Muslim" to be broken; pray for freedom from historic spiritual bondages and prejudices.
end