Current Ministry Project
VOMC has partnered to equip Muslim Background Believers with skills for ministry so that they will be empowered to share the Gospel among the unreached in this region of the world.
Project Fund: Equipping the Saints
Country Information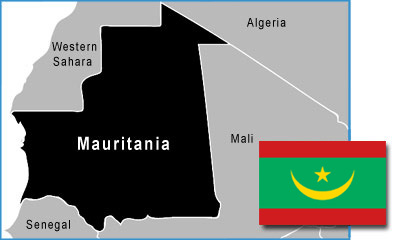 Population
4,079,284 (July 2021 est.)
Ethnicity (%)
Black Moors (40), White Moor (30), Sub-Saharan Mauritanians (30)
Religion (%)
Muslim (100)
Leader
President Mohamed Cheikh El Ghazouani (2019)
Government type
Presidential republic
Legal system
Mixed legal system of Islamic and French civil law.
Source: CIA World Factbook
Pray for Mauritania
Pray that Christians in Mauritania will find support and fellowship with other believers, despite their small numbers.
Pray seekers will encounter Jesus, and those who follow Him will be courageous in their witness.
end
Select a Region
Mauritania News
Pray that the Spirit of Christ will draw Mauritanians to Himself.

According to Greg Kelley from World Mission, Islamic extremists in the Northwest African nation of Mauritania have created an online hit list containing the names of Christian leaders. Describing this action as a "call to warfare," th

...

Christians in Mauritania are concerned about recent changes to the laws regarding religious conversion. On April 27th, the Mauritanian National Assembly approved changes to increase the penalty for apostasy.

According to the new regulations, the death penalty is now mandatory for those convicted of

...

Photo from Ralph Buckner Funeral Home

Al-Qaeda has reportedly claimed responsibility for shooting and killing an American aid worker, Christopher Leggett (39), on June 23 in Nouakchott, the capital city of Mauritania. On June 25, Al-Jazeera TV reportedly received an audio statement from al-Qaeda whi

...