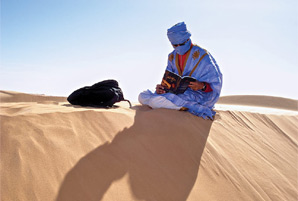 Christians in Mauritania are concerned about recent changes to the laws regarding religious conversion. On April 27th, the Mauritanian National Assembly approved changes to increase the penalty for apostasy.
According to the new regulations, the death penalty is now mandatory for those convicted of "blasphemous remarks" or "sacrilegious acts." Further, those found guilty of "the breach of prohibitions prescribed by Allah or the facilitation of their non-compliance," or "outrage to public decency and the values of Islam," can face a prison sentence of up to two years, along with a fine.
Pray that these legal changes will not cause the Christians in Mauritania to succumb to fear, but rather to rally together with increased spiritual fervor, unity and intercession for the good of their nation and fellow citizens. Despite the new restrictions, may those seeking truth not be deterred but further encouraged to pursue a personal relationship with our Lord Jesus who ultimately reigns supreme over all.