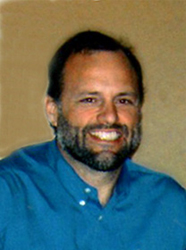 Al-Qaeda has reportedly claimed responsibility for shooting and killing an American aid worker, Christopher Leggett (39), on June 23 in Nouakchott, the capital city of Mauritania. On June 25, Al-Jazeera TV reportedly received an audio statement from al-Qaeda which stated that "two knights of the Islamic Maghreb succeeded Tuesday morning at 8:00 a.m. to kill the infidel American Christopher Leggett for his Christianising activities." Leggett worked for a non-governmental organization in Mauritania involved in training and equipping prisoners to re-enter society. He also oversaw a microloan program which fostered the growth of small businesses. He had been a resident of Mauritania for the past seven years along with his wife and four children.
Thank the Lord for Christopher Leggett's life as a cross-bearing disciple. Ask God to comfort those who mourn for him. Pray that Christians in Mauritania will be emboldened to follow in their Saviour's footsteps and remain steadfast in faith (1 Corinthians 4:9-14, 16).
To learn more about trials facing Christians in Mauritania, go to the Mauritania Country Report.