Current Ministry Project
Through training on awareness, advocacy, and the theology of persecution, VOMC is helping to equip church leaders in Nepal to better respond to and withstand persecution.
Project Fund: Equipping the Saints
Country Information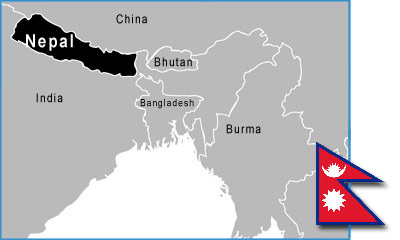 Population
30,424,878 (July 2021 est.)
Ethnicity (%)
Chhettri (16.6), Brahman-Hill (12.2), Magar (7.1), Tharu (6.6), Tamang (5.8), Newar (5), Kami (4.8), Muslim (4.4), Yadav (4), Rai (2.3), Gurung (2), Damai/Dholii (1.8), Thakuri (1.6), Limbu (1.5), Sarki (1.4), Teli (1.4), Chamar/Harijan/Ram (1.3), Koiri/Kushwaha (1.2), other (19)
Religion (%)
Hindu (81.3), Buddhist (9), Muslim (4.4), Kirant (3), Christian (1.4), Other (0.5), Unspecifed (0.2)
Leader
President Bidhya Devi Bhandari (2015)

Government type
Federal democratic republic
Legal system
English common law and Hindu legal concepts
Source: CIA World Factbook
Pray for Nepal
Pray that Christians will practice their faith with courage.
Pray that despite the lack of freedom to share the hope of faith in Christ, the Lord will give Christians opportunities to evangelize.
end